Our Crew

Troy Rawls - Producer / Editor/ Web Master
As a member of the Caffe Latte crew I feel honored to be a part of something that is trying to get this information out to the public. This is a show that has something that is lacking in the media today. ETHICS, and a search for the truth not just what sells. I do what ever I can to support this type of project. I, myself choose the path in life to walk in balance and bring truth and healing into our world.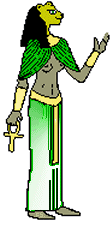 Autumn Chadwick - Public Relations / Production Coordinator.
Upon meeting our host Debra, I immediately felt compelled to contribute all that I can.Finally I have found an avenue for which my many years of metaphysical studies, humanitarian intrests, creativity and thirst for knowledge can be intergrated into something more appropriate than mt previous endeavors; a positive and informative television shoow..."Caffe Latte."
It is refreshing to work with open - minded, knowledgeable people who are dedicated to expanding the minds of our audience, by taking them on a journey of discovery and teaching tolerance by providing information about less - discussed topics in the often confusing and biased world of television.
As the mother of two Indigo Children, I am relieved knowing the show exists and I am most honoured to be part of it.


Lisa Osborn - On the Scene Correspondent
Lisa Osborn is an entrepreneur and radio broadcaster. On-air she's best known for her work as a newscaster and traffic reporter on KFI AM 640 and KOST 103.5 FM. She's the mid-day host on Ventura's classic rock station, 95.9 FM 'The Octopus.'
Lisa is also the voice of several radio commercials and has a company that records marketing on-hold and voicemail messages for corporate phone systems, www.broadcastedge.net. And, she's the founder of Traffic411.com, a traffic reporting website featuring 'live' freeway maps that display real-time speeds and accident listings.
"Debra Campbell is an amazing psychic," says Lisa. "Over the years she has offered incredible insights that have helped me develop as a person. Getting a reading with Debra isn't just about 'predicting the future.' Debra offers spiritual insight as to how to best use the gifts and opportunities a person comes into this world with. That's why I'm so happy to see Debra doing a show like Caffe Latte, and why I wanted to be involved with it. It's a great opportunity for her to share her expertise with more people than ever. She deserves to be recognized for the amazing work she does."


Garry Maverick - Scenery Tech.
I've been involved in many things throughout my life; alternative medicine and healing, Training horses, sports, music, Etc. I wasn't really sure what I had to offer Caffe Latte, I just knew I had to be part of this unique show.
I enjoy helping out however I can also being around the interesting staff and crew of the show. I look forward to watching and being a part of Caffe Latte's progress in reaching the masses with information yet to be seen on other television shows.